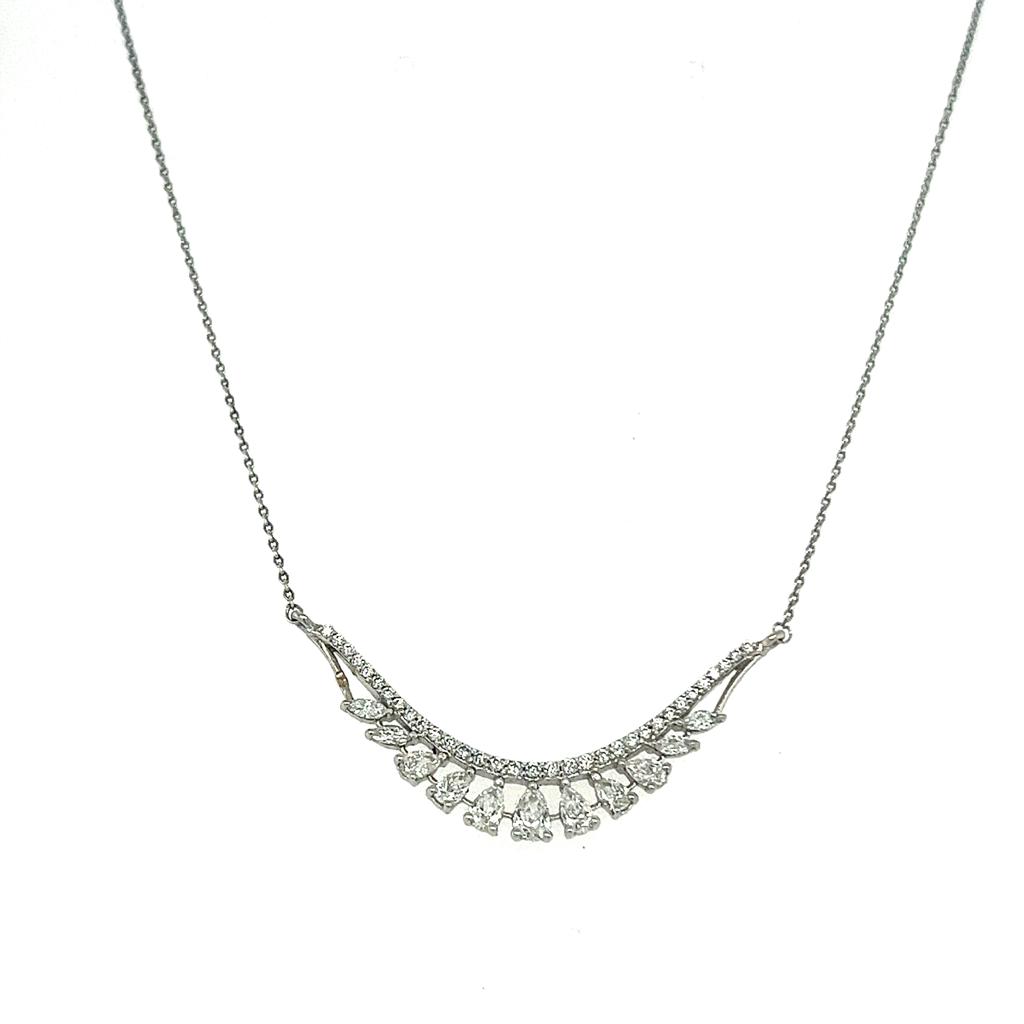 Enlarge photo
wavy diamond bar Necklace / S-P100
SKU: NB0111
Tags: Diamond, Necklaces, White Gold
Weight: 3 g

Share
Make an elegant statement with this wavy diamond bar necklace. Crafted with 3.27 GRM of 18 round diamonds weighing 0.08 CT, 15 round diamonds weighing 0.12 CT, and 4 marquise diamonds weighing 0.11 CT, this necklace is sure to sparkle with sophistication.
• SIRAN by IRAM Made in Egypt
• Lifetime Warranty
• Your Order Comes with receipt, SIRAN Special Bag & a Jewelry Box
• All Items are subject to price increase or decrease according to it's weight and the price of the day
• All Sizes available, if you need to customize any size you may visit neariest branch and you will be well servied.
Let's Talk
To request a quote our products, contact us directly or fill out the form and we will get back to you promptly. اترك مقاس خاتمك اذا اردت الطلب
Why Choose SIRAN
100%
Orders Fulfilment rate