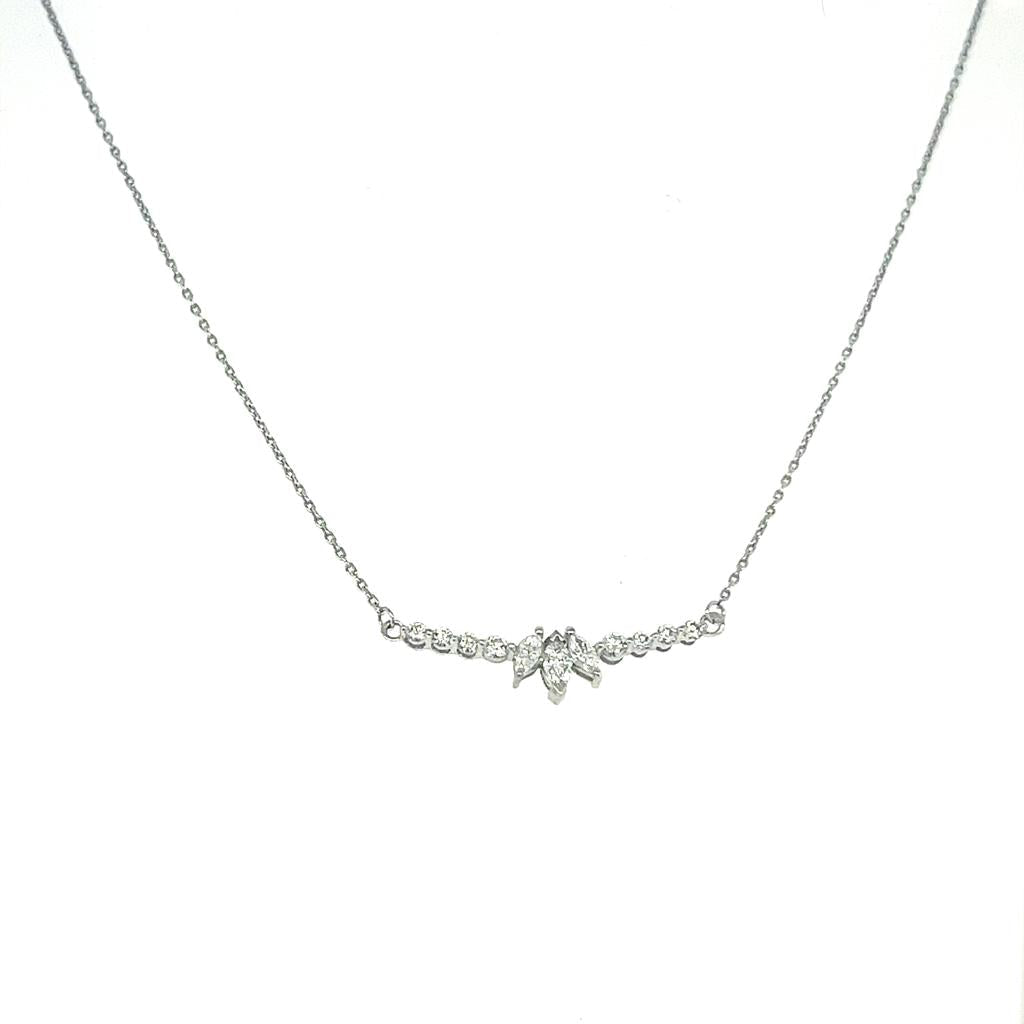 Enlarge photo
Diamond bar necklace with 3 marquise diamonds in center / S-P318S
SKU: PB1285
Tags: Diamond, Necklaces, White Gold
Weight: 2 g

Share
This diamond bar necklace is sure to sparkle with a total diamond weight of 2.04 grams and two round diamonds of 0.06 carats each, and six round diamonds of 0.11 carats each, along with three marquise diamonds of 0.16 carats. Discover your perfect accessory with S-P318S.
• SIRAN by IRAM Made in Egypt
• Lifetime Warranty
• Your Order Comes with receipt, SIRAN Special Bag & a Jewelry Box
• All Items are subject to price increase or decrease according to it's weight and the price of the day
• All Sizes available, if you need to customize any size you may visit neariest branch and you will be well servied.
Let's Talk
To request a quote our products, contact us directly or fill out the form and we will get back to you promptly. اترك مقاس خاتمك اذا اردت الطلب
Why Choose SIRAN
100%
Orders Fulfilment rate